Powder Coating Wheels
Drop off your wheels or drop off your vehicle. We take every wheel down to bare metal and sand blast before powder coating. As a custom powder coater, we run smaller batches and pay more attention to detail than industrial or repair shops.
We can price match or beat most tire quotes! 
---
---
Service Options
Wheels Only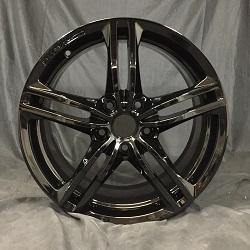 Starting at $100 each
Chemical Stripping
Media Blasting
Cosmetic Damage Repair
Powder Coating
1-2 week lead time
Full Service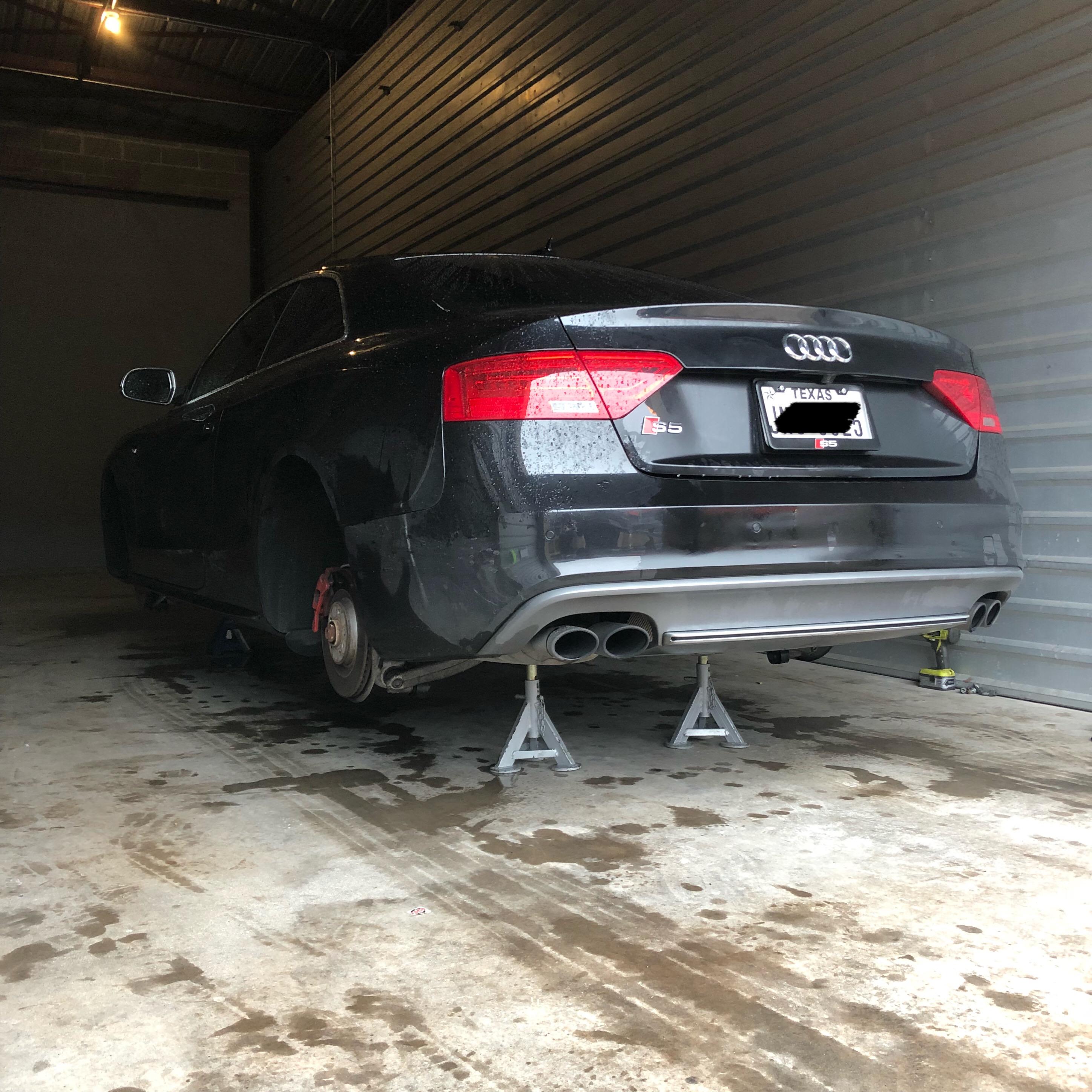 Starting at $600 set
Lift & Store Vehicle Indoors
Tire Dismount, Mount & Balance
Media Blasting
Cosmetic Damage Repair
Powder Coating
Install & Torque Lug Nuts
Wheels & Tires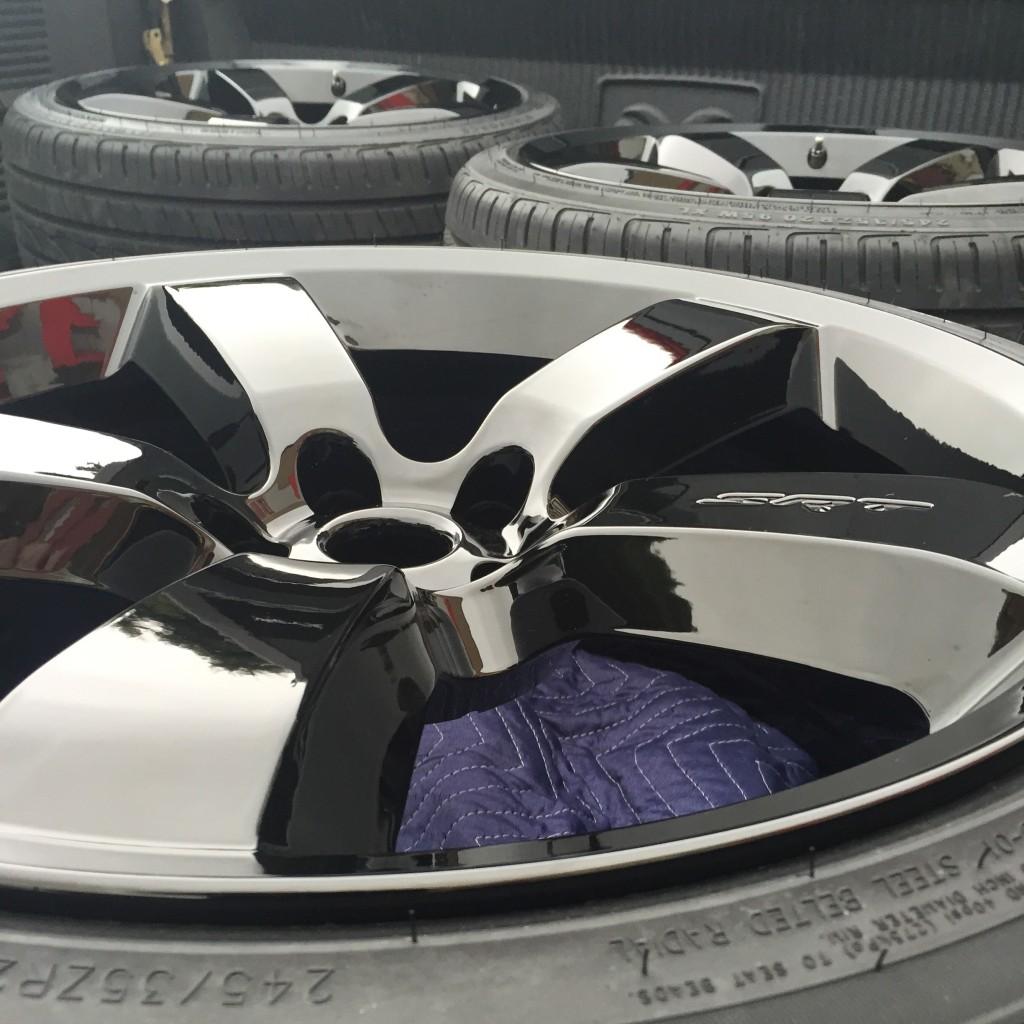 Starting at $125 each
Tire Dismount, Mount & Balance
Chemical Stripping
Media Blasting
Cosmetic Damage Repair
Powder Coating
1-2 week lead time
---
Our Process
We chemically strip every wheel to bare metal and lightly sandblast with 80-120 grit aluminum oxide before powder coating. After sandblasting, the wheels are preheated to burn off any contamination and mating surfaces are masked before coating. Once coated, the wheels are cured around 375 degrees for 15 minutes once the part reaches temperature. Wheels are then inspected and mounting surfaces are sanded smooth to ensure proper balancing and wheel offset. Chemically stripping before sandblasting ensures the metal is perfectly clean and profiled without being overly aggressive. It takes more time but ensures the best results possible. Many "wheel repair" shops will burn the coating off or just sand and paint the faces – potentially compromising the wheel and or quality of coating.
If you're dropping off wheels, non-expedite turn around is 1-2 weeks. If you're dropping off a vehicle, typical turn around is 2 days. We take appointments for vehicle drop offs Monday-Friday at 9am and have vehicles ready the following day at 6pm. Vehicles are stored in doors while the work is complete.
Tires are handled in-house with our Ranger R80DTXF leverless tire changer. Wheels are balanced on our Ranger DST64T balancer. We can use either black or silver wheel weights.
Minor curb rash is repaired in-house and is usually included. If your wheel has a crack, bend, or deep gouges we can have it repaired for an additional fee.
We do not offer refinishing services for chrome wheels.
For lug nuts, we sell OEM quality McGard Black Chrome plated lug nuts with locking keys for $125-150 for most vehicles. If center caps are metal or have a removable metal surface, they can be powder coated. If they are plastic, contact us to discuss your options. Lug nuts and center caps are not included in the base price.